Belk's Charity Sale
As The PRASAD project celebrates its 30th anniversary this year, we at joyshare.org wish to continue to applaud their extensive work. As we expand our efforts to raise awareness for PRASAD, we join in with our local Belk Store for its biannual Charity Salesdays event. The opportunity to shop and save is looked forward to each year by Belk's loyal customers and newcomers to the area. The tickets are only $5.00 for this private sales event, which you will get back for your first transaction plus 25% off with stackable coupons. There are limited exclusions and you'll save big on your favorite items.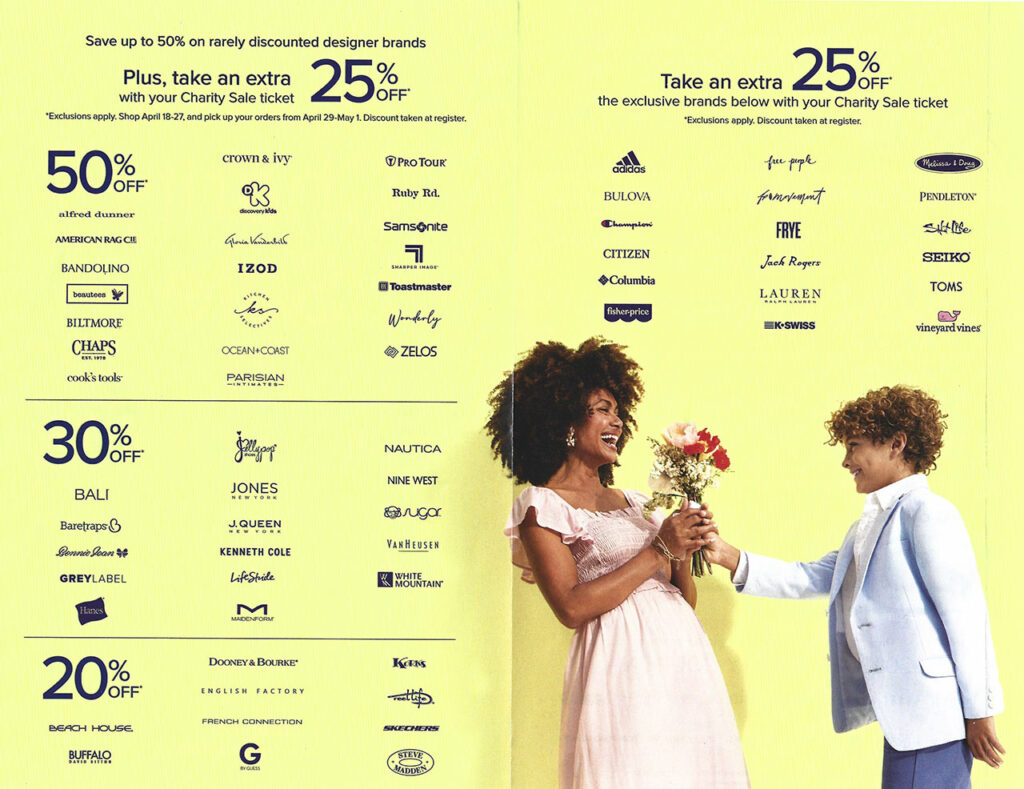 This three day fundraiser for nonprofit organizations will take place this year Friday, April 29th through Sunday, May 1st. The Belk Reward cardholders day PREVIEW will be on Thursday, April 28th and again you can save $5.00 off your first purchase with limited brand exclusions. You'll also get 25% off stackable coupon with the very same ticket. Again, there are limited exclusions.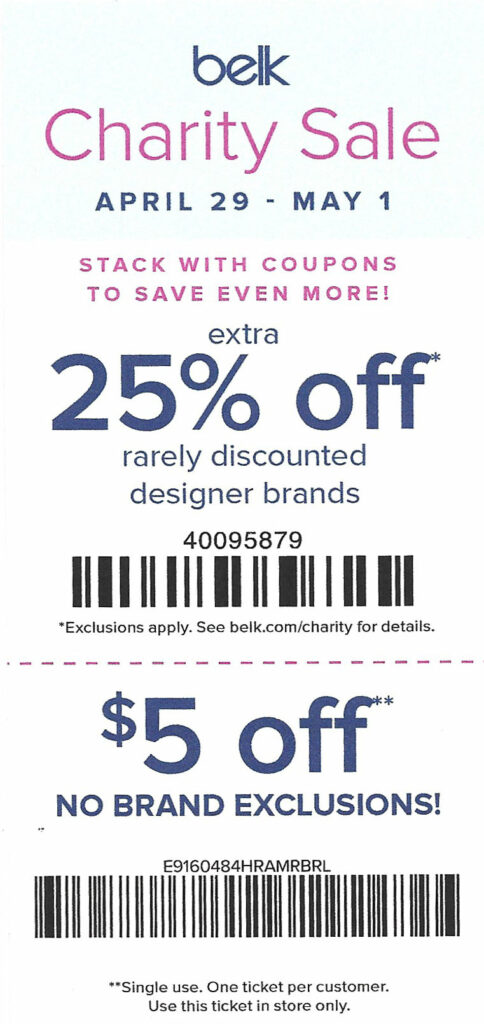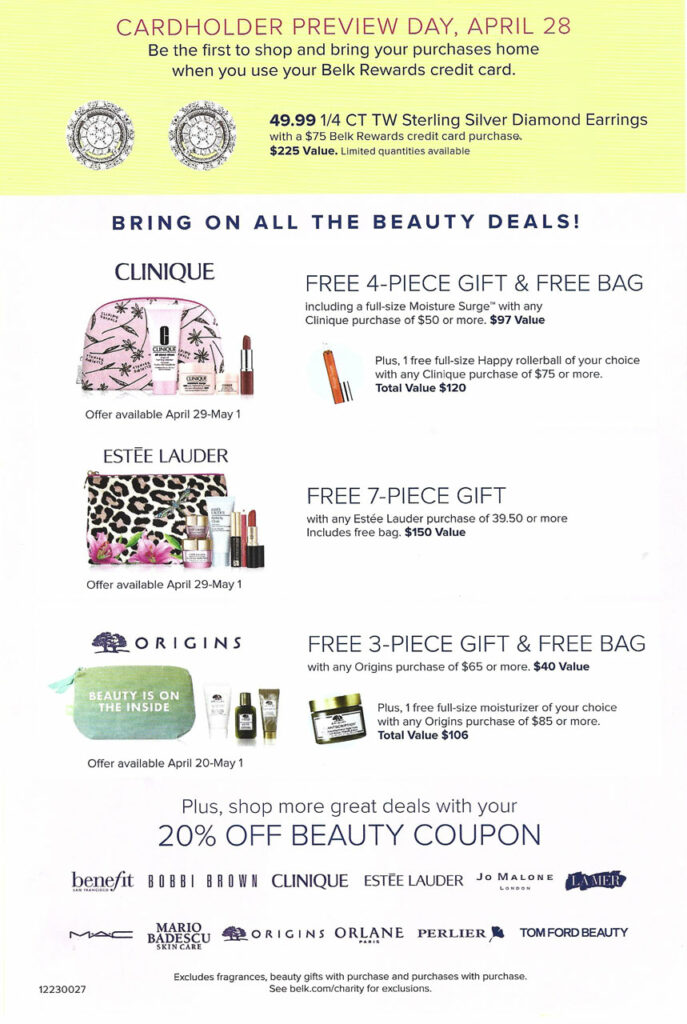 If you'd like to reserve your items now, come into any Belk store because they are pre selling now. Or call and ask for your favorite department and any of the friendly sales consultants will be glad to assist you.
You'll be able to pick up your reserved items either during the sale or 10 days following the charity event.
We look forward to seeing you in store and thank you for continuing to support Belk Charity Sales days and the PRASAD project.
Thank you in advance for being part of this exciting event.
Belk Gives
Giving back since 1888